Zaawansowane Zabiegi Laserowego Resurfacing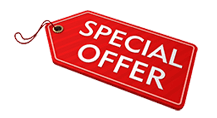 W International Vein & Skin Institute, nie tylko oferujemy zabiegi kosmetyczne, przede wszystkim oferujemy profesjonalną ekspertyzę a co najważniejsze ponad 20 lat doświadzczenia w zakresie wykorzystywania laserów do zabiegów kosmetycznych.
Obecnie na rynku medycznym wyróżnia się cztery rodzaje laserowej odnowy skóry (resurfacing):
Frakcyjny resurfacing - bazuje na zjawisku frakcjonowanej fototermolizy, polegającej na wytworzeniu w skórze siatki nakłuć (mikrouszkodzeń, inaczej frakcji). W ciagu jednej sesji światlo laserowe dotyka ok 20-35% leczonej powierzchni skóry. Procedura inicjuje stan zapalny, uszkadzając częściowo skórę i stymulując ją w ten sposób do odbudowy.
Niefrakcyjny resurfacing – światlo laserowe dotyka/wypala 100% powierzchni skóry w czasie jednego zabiegu.
Ablacyjne resurfacing - jest to laser który powoduje odparowanie naskórka podczas zabiegu.
Nieablacyjne resurfacing - w trakcie tego zabiegu laser koaguluje tysiące tak zwanych stref mikrotermalnych. nW trakcie tego zabiegu nie następuje odparowanie naskórka.
W naszej klinice z dumą oferujemy wszystkie powyższe rodzaje laserowego odmładzania skóry.
Frakcyjno ablacyjne resurfacing

Frakcyjna odnowa skóry przy użyciu lasera CO2 - Pixel Perfect™
Frakcyjny laser Erbowy 2940nm z funkcją Pixela

Niefrakcyjno ablacyjne resurfacing

Delikatny peeling przy użyciu lasera erbowego
Luxar Novascan CO2 Laser

Frakcyjne nieablacyjne resurfacing

Zabieg nieablacyjnym laserem Fraxel
Laserowe resurfacing może być wykonane na całej twarzy lub tylko na specyficznej jej części. Niektóre zabiegi wymagają miejscowego znieczulenia które jest nakładane na leczoną skóre godzinę przed zabiegiem.
W IVSI jesteśmy w stanie dopasować odpowiedni zabieg do natury i rodzaju kondycji skóryktóry, jak i również do czasu jaki potencjalnie potrzebujesz na rekonwalescencje.
Nie zależnie od ceny i rodzaju zabiegu jeśmy tutaj aby sprostać Twoim wymaganiom.
Zbyt dużo opcji do wyboru? Nie czekaj zadzwoń już dzisiaj by umówić się na konsultację.
** Every patient is unique, therefore cosmetic results can vary between patients. No two laser treatments will get same results – even if performed by same physician on patients with similar conditions.