PicoSure Laser: A revolution in skin revitalization
Our PicoSure Laser with Focus™ Lens Array is the latest advancement in fast and effective reduction of fine wrinkles, and acne scars with zero downtime.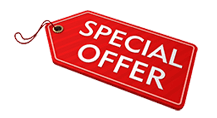 While traditional ablative technologies would leave your face red and tender for 3 to 7 days after your procedure, with PicoSure Laser treatment you will be able to return immediately to your regular daily life.
If you are looking for effective treatment that won't put your life on pause, PicoSure Laser with Focus™ Lens Array system should be your first choice.
What's special about PicoSure Laser?
PicoSure Laser by Cynergy is the only laser on the market today with FocusTM Laser Array technology. This special "lens" allows the beam to be focused to the smallest possible spot with 20 times the intensity of any regular Picosecond laser pulse.
Cynosure's Focus Lens Array ultra-short pulses of laser light reach deeply into the skin's sub-layers, creating microscopic, photomechanical reactions. This controlled injury jump starts your skins natural reparation mechanisms to rebuild collagen and elastin, so badly needed to tighten our skin and reduce appearance of wrinkles.
With ultra-short pulse duration treated tissue incurs only minimal thermal damage, therefore duration of post procedure erythema if very brief compared to other fractional lasers.
How many procedures will I need?
As with most laser treatments, multiple treatments will be needed to achieve your treatment goals
Fine lines and wrinkles typically need up to 4-6 treatments, 4 weeks apart
Is treatment painful?
Patients describe the treatment as prickly zapping sensations, like static shocks
For patients with low pain tolerance threshold, topical anesthetic can be applied in-office an hour before the procedure; although this is not routinely needed.
Single dose of an over-the-counter pain medication taken an hour before the procedure, will increase your comfort during treatment.
What should I expect after treatment?
Redness and tenderness of the treated area fades away within 1-3 hours post procedure! Most of our patients do not feel any discomfort by the time they head back home after the treatment. For some patient with sensitive skin redness might linger for up to 24 hours after procedure.
Added Benefit of PicoSure Treatment: Pigmented spots present on treated area will darken and shed away over next few weeks
The laser pulse length can be adjusted to the trillionth of a second, allowing a skilled physician to dial in the machine to your exact needs, more than any laser before it.
Just imagine what PicoSure Laser can do for you in the hands of a physician with over 20 years of hands-on experience!
Contact our clinic for guidance and to discuss your needs.
Call: (847) 518-9999
---
Disclaimer: Every patient is unique; therefore cosmetic results can vary between patients. No two laser treatments will get same results – even if performed by same physician on patients with similar conditions.