Frakcyja odnowa skóry przy użyciu iPixel ultrapuls CO2
Począwszy od delikatnych do mocno widocznych głębokich zmarszczek laser frakcyjny iPixel ultrapuls CO2 udowadnia że nie ma sobie równych.
Zabieg laserm iPixel ultrapuls CO2 przeprowadzany jest przy znieczuleniu miejscowym, dlatego nie jest on szczególnie bolesny. Krem znieczulający nakładany jest na 60 min przed rozpoczęciem zabiegu. Nastepnie mikroskopijna, prowadzona laserem wiązka laserowa "dziurkuje" skórę tysiącami mikro kraterów, pozostawiając pomiędzy nimi siatkę niuszkodzonej tkanki. To te niuszkodzone strefy skóry rozpoczynają gwałtowny proces gojenia, w trakcie którego następuje intensywna regeneracja skóry czego wynikiem jest bardziej napięta skóra oraz mniej widoczne blizny.
Czego należy oczekiwać po zabiegu: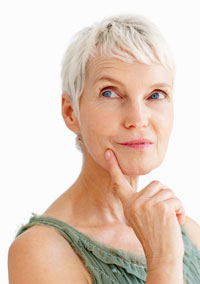 Zaczerwienienia skóry oraz pieczenia przypominającego poparzenie słoneczne, punktowe krwawienie utrzymujące się 1-2 dni po zabiegu, brązowienia oraz Gwałtownego złuszczanie skóry przez okolo 2-4 dni,
różowej delikatnej skóry przez ok 5-7 dni po zabiegu.
U niektórych pacjentów możliwe jest rownież pojawienie się nowych zaskórników lub pryszczy które moga byc wywołane kremem użytym po zabiegu.
Czas rekonwalescencji jest różny i może być dostosowany do potrzeb pacjenta. Bardzo ważnym jest aby pacjent poinformował nas przed zabiegiem o wszelkiego rodzaju ograniczeniach czasowych.
W Internation Vein and Skin Institute z dumą oferujemy znakomitej jakości zabiegi laserowe które mogą być stosowane pojedyńczo lub w połączeniu z innymi zabiegami kosmetycznymi których celem jest uzyskanie nieskazitelnej cery. Więc jeśli poszukujesz zabiegu który zniweluje widocznść zmarszczek, blizn lub innych niedoskonałości skórnych zabieg laserem CO2 może być idealnym rozwiązaniem dla Ciebie.
Jeśli jesteś zainteresowana/zainteresowany powyższym zabiegiem i chcesz zasięgnąć wiecej informacji nie zwlekaj umów się już dzisiaj!
Contact our facility, to schedule your first treatment.
Call: (847) 518-9999
Zastrzeżenie: Każdy pacjent jest inny; dlatego wyniki kosmetyczne mogą się różnić u poszczególnych pacjentów. Żadne dwa zabiegi laserowe nie przyniosą takich samych rezultatów – nawet jeśli zostaną wykonane przez tego samego lekarza na pacjentach z podobnymi schorzeniami.