treatments for Spider Veins
When it comes to treatment to spider veins on your legs, there are two options for you to choose from at IVSI.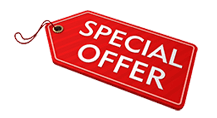 Sclerotherapy Injections
Laser Treatment
Sclerotherapy Injections
Sclerotherapy injections are highly popular among patients because they can be used to treat all sizes of spider veins, and also reticular veins. Treatment involves the injection of FDA approved sclerosant directly into surface spider veins. Injections are done with very tiny needles and feel like mosquito bites. Often, in order to eliminate extensive branches of spider veins, injections have to be done to "feeder veins" that are found deeper in the skin. The number of treatment sessions needed and number of injections done during a session will vary from patient to patient.
Spider veins and varicose veins are often responsible for that itching and burning sensation of skin on your legs!
Short term bruising is common after injections for larger spider veins and reticular veins. Pigmentation, if it occurs, might last for several months but will fade away.
Laser Treatment
Laser treatments are used widely for redness reduction, telangiectasia and rosacea on the face.
When it comes to treatment of spider veins on legs, laser treatments tend to get tricky. Not all patients are good candidates, but for those who qualify they are a great option.
In our clinic we offer highly customizable treatment with our state-of-the-art Cynosure Cynergy laser with MultiPlex technology, a sophisticated combination of Pumped Dye and Nd: YAG lasers that work as one. With MultiPlex we are able to treat not only red spider veins but also bluish reticular veins, even on lightly sun-tanned skin.
Laser treatment an excellent option for patients with allergies to sclerosant, and those with a fear of needles
Laser treatment is a great choice as a 'last minute' option for a few spider veins, like if you're leaving for a vacation shortly after your procedure
As with all laser treatments you might experience some post treatment discomfort and short-term bruising, which should fade away within few days.
Laser treatment of spiders on legs requires high energy setting. This energy needs to be delivered to the vein through your skin, which might further results in long term dark pigmentation of your skin. Not all sizes of spider veins are suitable for laser treatment.
Is sclerotherapy or laser right for you?
Sclerotherapy injections and Laser treatment to spider veins can be done without prior diagnostic testing only if you never have been diagnosed with varicose veins, your legs are symptom free, and you do not have a family history of varicose veins. If you feel pain in your legs, or your legs get swollen after walking, prolonged sitting, or standing then there might be a chance that spider veins are result of more advanced venous insufficiency.
In our opinion treatment of spider veins with cosmetic sclerotherapy creates significantly less collateral damage to your skin than any laser destruction.
Each method has its own advantages and disadvantages. To discuss options of treatment that would benefit you most, schedule your initial consultation.
If you have questions about this procedure, do not hesitate to contact International Vein & Skin Institute today.
---
* Every patient is a unique, and cosmetic results can vary between patients. No two sclerotherapy treatments will get same results – even if performed by the same physician on patients with similar conditions