Pigmentation and sun SPOTS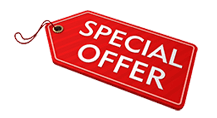 Melanin gives our skin color. Too big concentration of melanin in one area of skin is what we see as dark pigmented patches and spots, which make us look older. Most pigmented lesions come from sun exposure, but this does not mean we have to give up our outdoors, sports hobbies, playgrounds, etc. to look better.
We are excited to offer a PicoSure laser treatments for patients looking for new reliable ways to improve appearance of their skin. From sun spots and fine lines to acne scars and tattoos. Picosecond lasers with its power to pulverize the pigment in our skin, are a true breakthrough in technology.
Our 755nm PicoSure Laser is the latest advancement in fast, effective removal of fine wrinkles and unwanted skin pigmentation, and acne scars with zero downtime. Opposed to traditional ablative technologies that would leave your face red and tender for 3 to 5 days after your procedure, PicoSure technology will allow you to return immediately to your regular daily life because redness will only last 2 to 3 hours after your procedure.
If you're a busy person looking for treatment that won't put your life on pause, this new laser system should be your first choice.
What can we treat with the PicoSure Laser?
Pigmentation and sun spots on hands, face, and décolletage area
Melasma
Fine lines and wrinkles
Acne scars
Individual benign pigmented skin lesions (no raised moles, for example)
Is treatment painful?
Patients describe the treatment as prickly zapping sensations, like static shocks.
In order to minimize discomfort, treated skin will be cooled with chilled air during the procedure
Most people will not need any anesthetic before undergoing procedure
Those who are worried about pain should take a single dose of an over-the-counter pain medication like acetaminophen or ibuprofen an hour before the procedure
For those who are especially prone to pain, a topical anesthetic can be applied in-office an hour before the procedure.
What should I expect after treatment?
Redness and tenderness of the area fades away within 1-3 hours post procedure!
Most of our patients do not feel any discomfort by the time they head back home after the treatment.
Pigmented areas and lesions will darken over 24 hrs, but will end up lighter than before your procedure as the pigmentation sheds over next few weeks.
How many procedures will I need?
As with most laser treatments, multiple treatments will be needed to achieve your treatment goals
Depending on depth, pigmented areas and lesions typically need 2-6 treatments, 4 weeks apart
Acne scars will typically need 3-5 treatment sessions, 4 weeks apart
Fine lines and wrinkles typically need up to 4 treatments, 4 weeks apart
What's special about PicoSure?
Picosecond laser technology allows for destruction of abnormal concentration of melanin in your skin without damaging surrounding tissue
The laser pulse length can be adjusted to the trillionth of a second, allowing a skilled physician to dial in the machine to your exact needs more than any laser before it
Only three Picosecond lasers exist on the market today, and PicoSure by Cynosure is the only one with FocusTM Laser Array technology that allows the beam to be focused to the smallest possible spot with 20 times the intensity of a regular Picosecond laser pulse
PicoSure Treatment is non-invasive, non-surgical, quick, and easy. This new technology is an exciting new way to revitalize your skin with none of the downtime associated with typical laser procedures, making it easy to fit into your busy life.
Combined with Dr. Jozef Tryzno's experience in caring for skin and the friendly environment we provide at IVSI, your next skin treatment might just feel more like a trip to the spa.
Animated video courtesy of Cynosure. For educational purposes only.
Take your summer memories with you, leave your sun damage behind
Schedule your consultation today!
---
Disclaimer: Every patient is unique; therefore cosmetic results can vary between patients. No two laser treatments will get same results – even if performed by same physician on patients with similar conditions.