Procedures
The International Vein & Skin Institute is a unique clinic offering both diagnosis and treatment of varicose veins and a wide spectrum of skin care and skin surgeries. Acne, eczema, dermatitis, warts, abscesses, moles, wrinkles, uneven pigmentation, spider veins on the face and legs, varicose veins, and ulcers affect millions of people worldwide. If you're like other patients who've decided to get help, we can assure you that you came to the right place.
Dermatologic Surgery - Whether it's a biopsy, wart or skin tag removal, an infected cyst or tumor or a complicated excision, International Vein & Skin Institute can provide you with assistance.
Diseases of Skin, Hair and Nails - At IVSI, we bring the practice of dermatology to a whole new dimension: We believe that skin conditions are as important as other health related issues, and patients with those conditions should receive immediate professional attention. Why wait when you can be seen today?
Cosmetic Procedures - At International Vein & Skin Institute, we don't only provide cosmetic procedures for a variety of skin conditions, we also provide over 20 years of hands-on laser experience!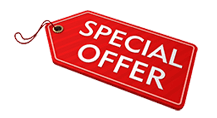 Varicose Veins Surgery - Our medical director, Dr. Jozef Tryzno, MD, RVT, has been treating patients that suffer from varicose veins since 1998. He is a truly remarkable physician with an extensive knowledge and long-term experience in the field of Phlebology.
We understand that you may have a busy schedule, which is why we are open late and do our best to keep our wait time as low as possible. Our clinic also offers assistance with emergencies, and we provide same-day visits for those suffering from rashes, burns, wounds, cuts or inflamed and severely painful legs.
Contact our facility to discuss your situation.