Contacta nuestra Clínica de Venas Varicosas y de Piel hoy
¿Por qué elegir International Vein and Skin Institute?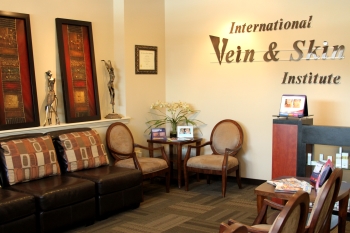 Sabemos que existen diferentes y bastas opciones de las cuales pudieras escoger tratarte un lunar para removerlo o tratarte de alguna vena varicosa, así que apreciamos que nos hayas escogido. Aquí en el International Vein and Skin Institute estamos extremadamente orgullosos de los resultados de nuestros pacientes y de nuestra reputación mientras enfatizamos en lo siguiente:
Tratamientos individuales y seguridad del paciente: Cada cirugía es una pieza de arte, nosotros nunca nos apresuramos o tomamos atajos durante los procedimientos.
Tecnología de punta: Nuestra clínica está equipada con lo último en láseres así como otras tecnologías que pueden ser usadas con seguridad para tratar una variedad de enfermedades para la piel; Nosotros nunca escatimamos en la tecnología que usamos.
Experiencia: Dr. Tryzno fue el pionero del tratamiento de venas varicosas por medio de láser Endovenoso, así como uno de los primeros médicos que introdujo la aplicación de novedosos láseres para las condiciones de la piel desde los noventas.
Encuéntranos en nuestra siguiente locación:
760 Busse Highway, Park Ridge, IL 60068
Contáctanos ahora para mayor información acerca de nuestros servicios y procedimientos. Nuestro amigable y profesional equipo de trabajo espera contestar cualquier duda que pudieras tener.
Lunes: 9:30am - 6:00pm
Martes: 9:30am - 4:00pm
Miércoles: 9:30am - 4:00pm
Jueves: 9:30am - 6:00pm
Viernes: 9:30am - 5:00pm
Teléfono: (847) 518-9999
*Si llamas después o antes de las horas arriba mencionadas, por favor déjanos un mensaje con tu nombre completo y número de teléfono. Te regresaremos la llamada en la mañana del día hábil siguiente.
International Vein and Skin institute – Para tus venas varicosas y cuidados de la piel que necesitas