Jozef Tryzno, MD, DABVLM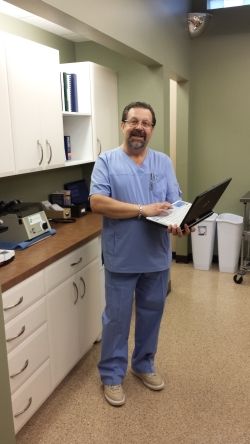 If you are looking for physician with knowledge and skills in treatment of varicose veins and skin care, look no further than founder and president of International Vein & Skin Institute, Dr. Jozef Tryzno, MD, DABVLM, physician who has been treating varicose veins and performing laser assisted excisions and destructions of various skin conditions since 1998.
Facts about Jozef Tryzno, MD
Dr. Tryzno was one of the first providers in USA to use VNUS closure procedures to treat varicose veins, just after its FDA approval in 1999. Soon after, Dr. Tryzno pioneered the use of endovenous laser ablation (EVLT) in the treatment of varicose veins.
Dr. Tryzno was the first in the Polish community to introduce application of innovative laser technologies in dermatology back in 1998
Dr. Tryzno is a Diplomate of the American Board of Venous and Lymphatic Medicine (formerly known as the American Board of Phlebology) and the American Board of Family Medicine,
Dr. Tryzno holds a Registered Vascular Technologist credential from the American Registry of Diagnostic Medical Sonographers, and has been recognized for his expertise numerous times.
He has also been nominated as a Fellow by the American Society for Laser Medicine and Surgery.
Dr. Jozef Tryzno is not only passionate about medicine and his practice. He is also an avid sailor which is reflected by gallery of sailboat pictures in the clinic. Along with that, he also enjoys riding on his rumbling Harley-Davidson motorcycle, a passion which he shares with his wife and children.
After years of successful medical practice, thousands of procedures and surgeries performed, we can proudly say that Dr. Jozef Tryzno, MD, DABVLM is one of the very few doctors in Illinois with long-term experience in treatment of varicose veins and use of lasers in skin surgeries and cosmetic treatments.