Acne and Rosacea are not related to each other.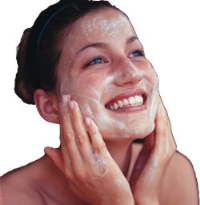 Ask your Dermatologist!
Acne and Rosacea are the two conditions that cause confusion among patients due their similar symptoms: redness on face with bumps and pimples.
Acne and Rosacea are widespread and socially frustrating conditions. While not life-threatening, they can cause long-term physical and emotional scarring.
Men and women are equally affected by both Acne and Rosacea, but men tend to have more severe cases as they are less likely to seek medical treatment in the early stages.
Rosacea (Acne Rosacea) is a common chronic facial eruption, with periods of flare-ups and inactivity. It starts as innocent redness of cheeks, nose, chin or forehead, may also occur on the neck and chest. If left untreated it progresses to persistent redness, flushing, enlarged capillaries, papular and pustular lesions (bumps and pimples), skin erythema and permanent skin thickening called rhinophyma.
Acne refers to clogged pores that develop into whiteheads, blackheads, pimples, cysts, or nodules. These are frequently located on the face and neck, shoulders, chest, back, and upper arms.
The goal of acne therapy is to get rid of existing lesions and to prevent the formation of new ones. The combination of topical and systemic therapies is essential in management of acne.
Overdose and unsupervised use of over the counter topical products that are popular among teenagers can cause skin dryness, irritation, and inflammation. Most importantly, excessive use of any product does not reduce the acne bacteria any more than regular use.
Visit:Laser treatment for Acne Scars to learn more
Do not delay. Seek medical help and do not wait for your condition to reach advanced stages.