Specializing in Medical and Cosmetic skin Surgery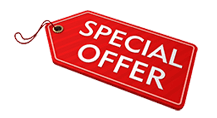 Laser technology has evolved rapidly and nowadays we are so accustomed to use of lasers in various dermatologic surgeries and procedures that most patients no longer ask why we chose not to use cold metal scalpels in incisions and excisions performed at our office.
Well, we think that you should know that concentrated beam of CO2 laser light delivers very precise, clean cut. Use of CO2 laser in skin excision and incisions decreases amount of bleeding and reduce post-operative discomfort.
Are all skin excisions equal? The outcome of excision performed by experienced versus novice physician can be judged even by untrained eye. Experience, skills and equipment used is what makes all the difference.
Dr. Jozef Tryzno, MD, RVT has been using CO2 Laser in almost all skin surgeries and other dermatologic procedures, destructions, ablations, I&D since 1998.
Surgical Services
Aspirations, Incision & Drainage of
Destructions, Shaving of:
Actinic Keratosis, Solar Lentigo, Seborrheic Keratosis
Neoplasm on Eyelids, Skin Tags
Warts, Condyloma Acuminatum, Molluscum Contagiosum
Biopsies of:
Atypical Nevi, Skin Lesions, Skin Cancer
Excisions of:
Cyst, Lipoma, Neurofibroma, Dermatofibroma
Dysplastic/Atypical Nevi, Skin Cancer, ​​​​​​Hemangioma
Other Services:
Surgical treatment of ingrown toenails
Disclaimer: Every patient is unique; therefore cosmetic results can vary between patients. No two laser treatments will get same results – even if performed by same physician on patients with similar conditions.
We are confident that you will not be disappointed if you schedule appointment with provider from IVSI. Contact our office today to get started.