Advanced Laser Skin Resurfacing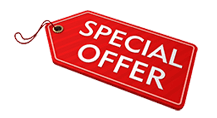 At International Vein & Skin Institute, we not only provide, cosmetic procedures for a variety of skin conditions, we also provide over 20 years of hands on laser experience.
In general terms Laser Skin Resurfacing is a procedure that uses laser light to evaporate layers of damaged skin. The goal of laser resurfacing is to achieve is smoother, tighter, fresher, looking skin fewer wrinkles and less visible scars.
There are four types of resurfacing:
Fractional resurfacing – Laser pulses create microscopic columns/tiny ablative zones, penetrating epidermis and dermis. Laser can target between 20 and 35 percent of the total skin's surface during one session, leaving the rest of the skin untouched which speeds up recovery and healing process.
Non-fractional resurfacing – Laser pulses treat 100% of the skin surface during one session.
Ablative – vaporizes/evaporates treated layer(s) of skin
Non-ablative – micro thermal zones that coagulate treated skin or laser energy is delivered exclusively to specific target
We can tailor each skin resurfacing treatment according to the nature and extent of your skin condition and to your requirements for recovery time.
In our Skin Care Clinic we proudly offer three types of laser skin resurfacing:
Fractional ablative resurfacing:

iPixel ultrapulse CO2 fractional laser
Erbium 2940mn fractional laser with Pixel stamping technology

Non-fractional ablative resurfacing:

Gentle Peel by Erbium Laser
Luxar Novascan CO2 Laser

Fractional non-ablative resurfacing:
Laser resurfacing may be performed on the whole face or in specific regions. For some procedures topical anesthetics is applied for an hour before planned treatment.
Visit: Cost of Fractional Laser Skin Resurfacing for more information
If you looking for procedure to treat Rosacea, excessive redness,spider veins, blotchy skin you should consider Photorejuvenation/Photofacial.
Too many options to choose from? Do not wait, schedule your consultation today.