Redness reduction
Pulsed dye laser treatment, or PDL, has been a long-time standby for treating redness and discoloration of all kinds. With its years of proven results and high success rate, PDL systems have earned their place in dermatology clinics, including ours.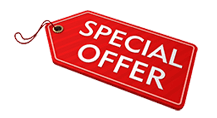 We at IVSI are always looking at cutting edge treatments to serve our patients better, and our Cynosure Cynergy MultiPlex, PDL-NdYag 585/1046 laser is the most cutting edge PDL system out there. When the DuplexTM technology is active, a second laser system, Nd:Yag operates alongside the PDL to penetrate deeper and provide an even more effective treatment than a typical PDL system.
What can Cynergy MultiPlex, PDL-NdYag treat?
Redness of Rosacea
Brown spots and Sun damage
Spider veins
Cherry angiomas (red moles)
Fresh stretch marks
Keloid and Hypertrophic scars
Port wine stains
PDL is safe for use anywhere on the body
Does it hurt?
Patients describe PDL procedures as feeling like a rubber band snapping on your skin repeatedly
Topical anesthetic is not required before undergoing procedure
Those who are worried about pain should take a single dose of an over-the-counter pain medication like acetaminophen or ibuprofen an hour before the procedure
What should I expect after treatment?
Minor bruising
The severity of this bruising depends on the amount of energy used, which can be adjusted to match your desired level of downtime
How many procedures will I need?
This varies greatly from patient to patient
Patients who want minimum discomfort or bruising could instead opt to do more treatment sessions at a lower power level, and patients who want fewer procedures can have them done at a higher power.
Pulsed dye lasers have been a dermatologist's go-to for years now, and for a good reason. You choose how much downtime and how many follow-ups you'd like to have, and we take care of the rest.
At IVSI, we combine Dr. Tryzno's years of experience with using lasers to treat skin and the advanced Duplex technology of the Cynergy laser to give you the most effective PDL treatment available. Schedule your consultation today.
---
Disclaimer: Every patient is unique; therefore cosmetic results can vary between patients. No two laser treatments will get same results – even if performed by same physician on patients with similar conditions.