Treatment for Varicose Veins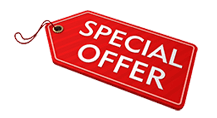 If you are looking for a physician with long term experience, look no further than founder and president of International Vein & Skin Institute, Dr. Jozef Tryzno, MD, RVT a physician who has been treating varicose veins since 1998.
Dr. Jozef Tryzno, MD, RVT is a Diplomate of the American Board of Venous and Lymphatic Medicine (formerly known as American Board of Phlebology), he also holds RVT (Registered Vascular Technologist) credentials from American Registry of Diagnostic Medical Sonographers.
Endovenous Laser Ablation - EVLA/EVLA* - Endovenous Laser Treatment is an alternative treatment to surgical stripping of the saphenous veins. During this minimally invasive in-office treatment, thin laser fiber is inserted into the varicose vein via a needle or introducer stuck through the skin. Pulses of laser light are delivered to the damaged vein, which causes the vein to seal shut and be cut off from blood circulation.
The procedure is done in-office under local anesthesia. Following the procedure, a gradient compression stocking is placed on the treated leg and the patient is asked to walk dynamically in our office for 20 minutes.

Stab Phlebectomy - is a method of surgically removing bulging, ropey varicose veins. Depending upon diameter of the bulging varicosity, puncture with needle or tiny incision with scalpel is done next to the vein and a small hook is inserted into the opening. The varicose vein is then grasped and removed.
Quite often, stab phlebectomy is combined with ligation and stripping of incompetent perforating veins. Both procedures are performed in-office. Incisions and punctures often do not require stitches and leave only small scars. Following the procedure, a gradient compression stocking is placed on the treated leg and the patient is asked to walk dynamically in our office for 20 minutes. Possible complications of ambulatory phlebectomy are an allergic reaction to the local anesthetic and local numbness.

Ultrasound Guided Sclerotherapy *- Ultrasound Guided Sclerotherapy is a technique that utilizes Ultrasound imaging to visually guide the needle into the varicose vein that needs to be injected. Ultrasound guided sclerotherapy permits treatment of varicose veins below the surface of the skin or in hard-to-reach areas.

Compression Sclerotherapy** - Compression sclerotherapy is the most common treatment for reticular and spider veins. Injections to surface veins are done with very thin needles that feel like mosquito bites because of the sclerosant solution that is being injected. The number of treatments needed, will vary from patient to patient. Short term post-procedure bruising is quite common. Pigmentations, if they occur, fade away but might last for several months.
Each patient will have different needs and depending on severity of their condition, health status, insurance restrictions and financial constraints. Your physician may suggest a combination of different conservative and invasive treatment options.
* We encourage each potential patient to seek independent medical advice before committing themselves to any of the above treatments.
** Every patient is a unique, therefore cosmetic results can vary between patients. No two laser treatments will get same results – even if performed by same physician on patients with similar conditions.
Call today and schedule consultation with provider from International Vein & Skin Institute
Dr. Jozef Tryzno, MD, RVT