Dermal Fillers & Botulinum Toxin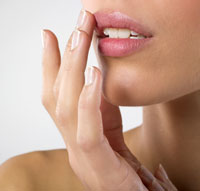 Dermal Fillers offer an alternative to laser resurfacing or facial surgery, not only they are convenient, but they immediately plump up specific areas, If applied correctly they can they can be used to minimize appearance of wrinkles, raise scar depressions, enhance lips.
Botulinum Toxin Cosmetic injections are used for temporary inactivation of "dynamic" wrinkles like frown lines, crow's feet. It is important to note that injections will not improve the more common "static" wrinkles that are unrelated to contractions of facial muscle.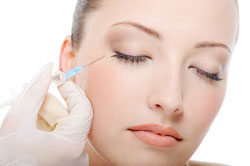 All facial injections are done in-office and patients can return to normal activities the same day.
Dermal Fillers can be used alone or in combination with Botulinum Toxin to create dramatic results.
Patient safety is our top priority, thus all surgical and medical supplies come from reputable, industry-leading suppliers.
Our team of skin care professionals stands ready to answer any questions you may have.
Push yourself for better looking skin. Set up an appointment today (847) 518-9999.
Disclaimer: Every patient is unique; therefore, cosmetic results can vary between patients. No two treatments will get same results – even if performed by same physician on patients with similar conditions.